 
7 chakras bracelet
Bracelet 7 chakras, helps harmonization and general well-being. Promotes concentration, reduces stress, helps to anchor and protects against bad energies
This bracelet is composed of 7 natural stones linked to our 7 chakras.
As a reminder, chakra means wheel in Sanskrit, and it designates the energy centers of our body. There are 7 chakras:
the root chakra
the sacral chakra
the solar chakra
the heart chakra
the throat chakra
the 3rd eye chakra
the crown chakra
This bracelet will help you to being in harmony and to open your chakras.
No customer reviews for the moment.
Customers who bought this product also bought: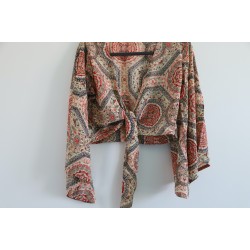 16 other products in the same category: