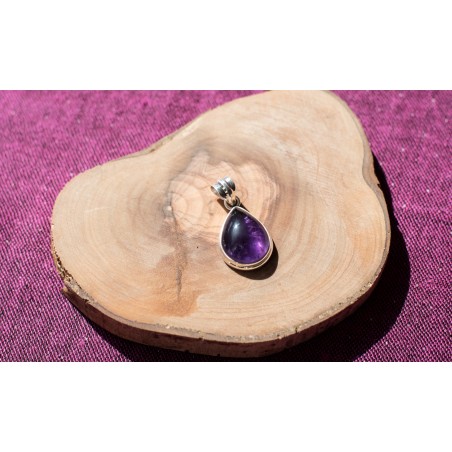  
Amethyst pendant
Feel good Look good with our collection of natural stone jewelry and this beautiful natural Amethyst pendant. Perfect harmony and introspection
Feel good Look good with our collection of natural stone jewelry. This beautiful natural Amethyst stone pendant looks so good and is helpful. 
Amethyst is a stone of harmony and introspection.
The properties of Amethyst:
Stone of wisdom, serenity and balance
Helps concentration
Help with addictions
Calm stress and anxieties
No customer reviews for the moment.