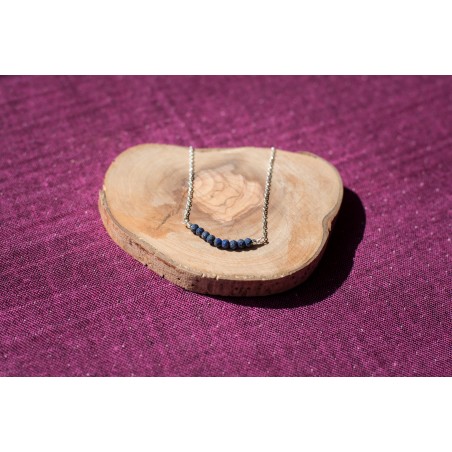  
Lapis Lazuli necklace
Silver necklace and in Lapis Lazuli stone, symbol of protection and communication.
Feel Good Look Good with our collection of natural stone jewelry. Fall for this beautiful silver necklace with Lapis Lazuli stones.
The Lapis Lazuli stone is known to boost intelligence and is sometimes referred to as the stone of truth.
Virtues of Lapis Lazuli stone:
Symbol of friendship and relationships
Help to move forward
Promotes honesty and candor, which is why it is called the Stone of Truth
Stimulates intelligence
Calms allergies, headaches and sore throats
No customer reviews for the moment.
Customers who bought this product also bought: