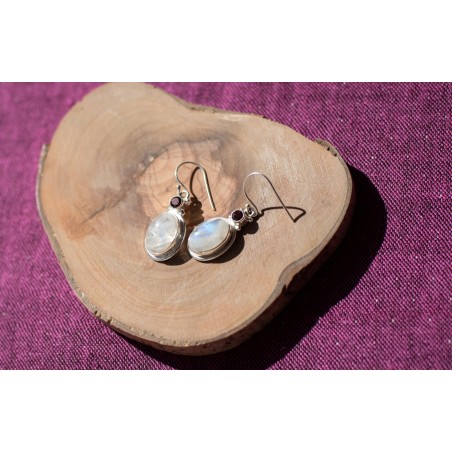  
Earring Moonstone
Feel good look good with our Moonstone earrings. Moonstone is known for strengthening spirituality and sincerity as well as promoting tolerance and imagination. 
You will be seduced by this beautiful pearly color, and by the uniqueness of each stone. Moonstone is known to develop feminine qualities and strengthen spirituality and sincerity.
The properties of moonstone are as follows:
Relieves menstrual pain

Promotes tolerance

Calms overreactions

Stimulates the imagination
No customer reviews for the moment.